THE BEST MULTI-DESTINATION EXPERIENCE IN SPAIN
CHINCHÓN ARANJUEZ AND TOLEDO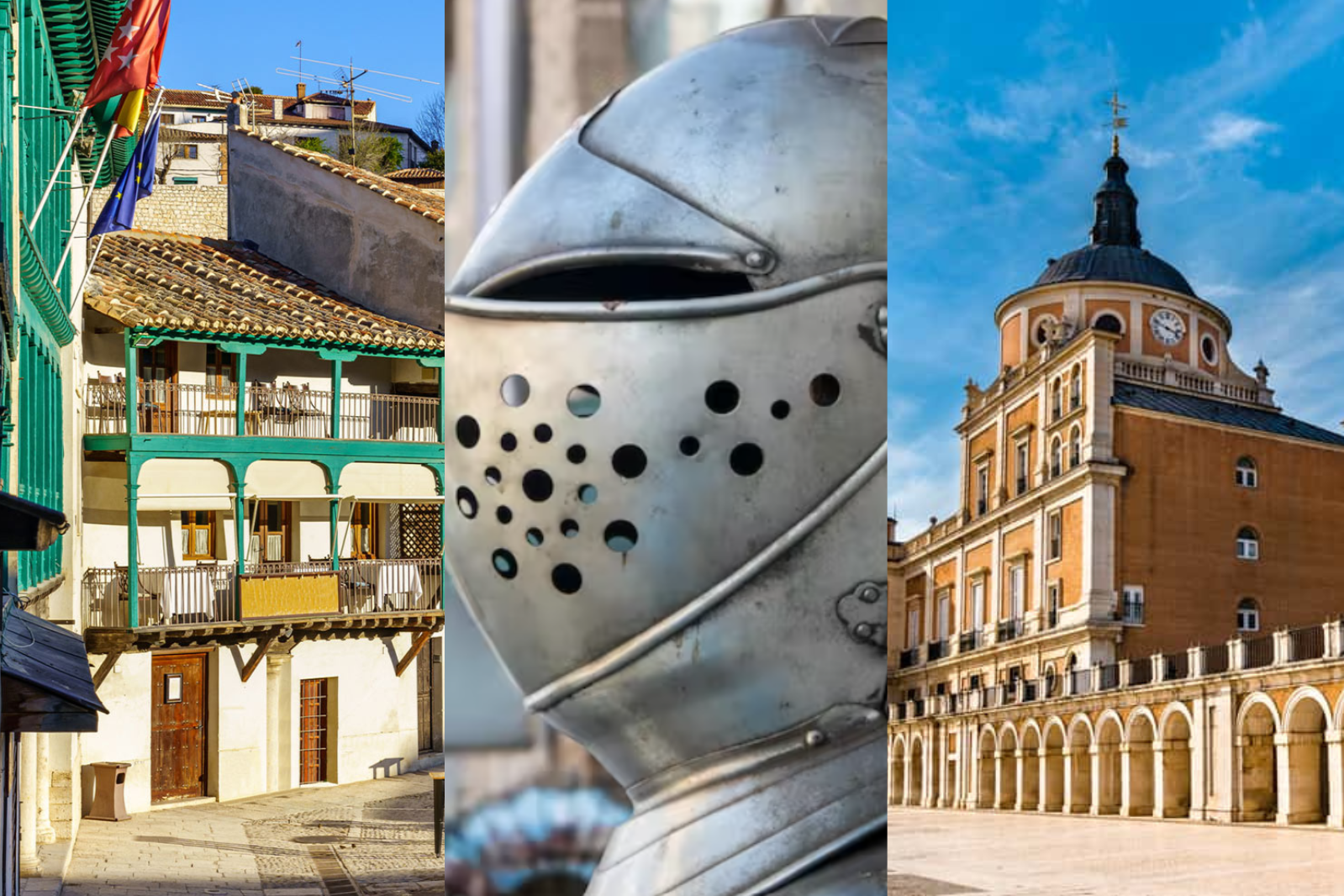 TOUR DESCRIPTION
Guided & multi-destination tour to Chinchón, Aranjuez and Toledo from Madrid aboard a vip class bus accompanied by a live local guide.
✅ Round trip transfer by bus (includes pick up + drop off in the centre of Madrid).
✅ Panoramic bus tour led by a local guide (with microphone in hand and sound throughout the bus) around the best viewpoints of Toledo + special stop to take panoramic photos as a souvenir.
✅ Guided tour through the cobbled streets, medieval squares and architectural elements of each destination: 60 minutes in Toledo, 30 minutes in Chinchón and 30 minutes in Aranjuez.
✅ Entrance fees + guided tour with audio guide at the Royal Palace of Aranjuez.
✅ Free time for shopping and enjoying the local gastronomy at your leisure in each of the destinations.
✅ Bilingual content programme: Spanish & English.
MORE INFORMATION
Do you want to experience your trip in Spain as a local or as a tourist? Let us be your hosts and come with us to discover the UNESCO World Heritage destinations of Chinchón, Aranjuez and Toledo, from Madrid in a comfortable vip class bus, accompanied by a live local guide who will guide you through the main tourist attractions of each city. All this in a bilingual format (Spanish + English) and with a programme of contents full of anecdotes and local curiosities that you won't find in traditional travel guides.