THE BEST EXPERIENCE IN MADRID
TOURIST BUS BIG BUS MADRID (PANORAMIC DAY BUS)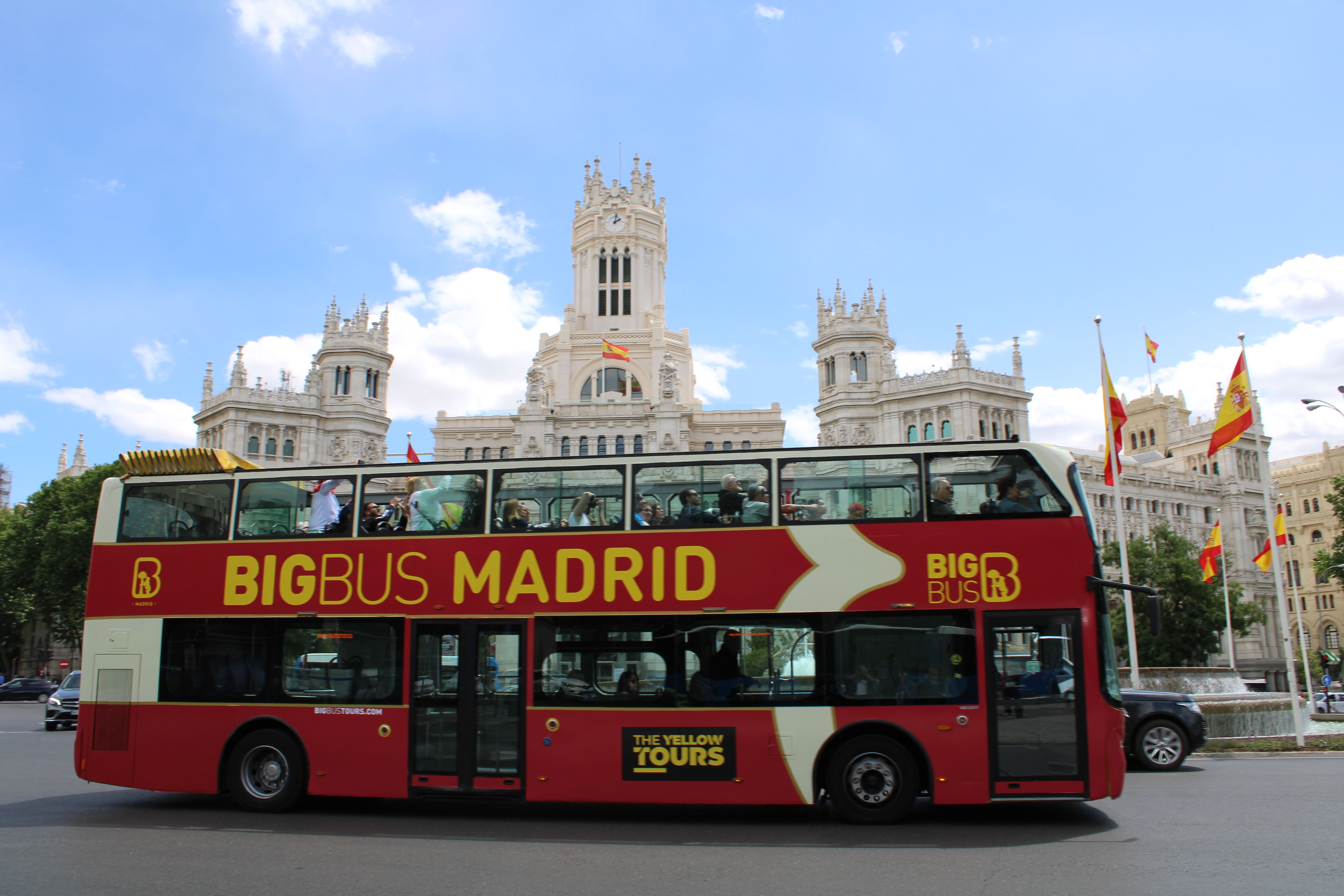 TOUR DESCRIPTION
Daytime panoramic tour of Madrid aboard a double-decker open-top sightseeing bus with live narrated tour guides.
✅ Guided daytime bus tour of Madrid's must-see places.
✅ Live guide.
✅ Bilingual programme: Spanish & English.
❌ It's not hop on & hop off
MORE INFORMATION
Do you want to experience your trip in Spain as a local or as a tourist? Let us be your hosts and come with us to discover Madrid by day aboard a comfortable open-top double-decker tourist bus, accompanied by a live local guide who will guide you through the main tourist attractions of the city. All this in a bilingual format (Spanish + English) and with a programme of contents full of anecdotes and local curiosities that you won't find in traditional travel guides.